We understand how frustrating it is when your working capital is locked away in your business – tied up in unpaid invoices, vital plant machinery or inventory. When you need it, you don't have access to it. Infusion Funding LLC can help you access the cash you want when you want it.
Cash to bring your business plans to life; seize new opportunities; invest in new equipment or simply negotiate better terms with your suppliers.
We work with a diverse range of businesses, each with their own challenges and unique funding needs. Our extensive range of flexible business finance solutions have been designed to help, whatever your business circumstance.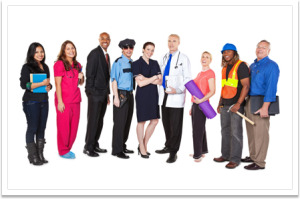 Many service industries have a distinct staffing element to them. After you provide your service and invoice your customer, you typically wait 30, 60, 90 days to get paid. Meanwhile you have a recurrent payroll to meet, suppliers to pay, tax payments and overhead expenses. Cash flow can quickly become an issue and can inhibit your growth. By factoring your receivables, you gain access to working capital that will allow you to take on new and larger contracts to keep your growth plans in focus. We will assist you with the decision of the advantages of factoring some of your invoices or all of them, choosing which customers' accounts should be factored which includes a credit evaluation of each and how to work with your customers in the set up process. Once your application is processed, the set up takes less than a week before funding occurs. Some of the industries we are able to assist include but are not limited to:    architects, engineers, consultants, information technology (IT), medical home health, nursing, administrative, security, landscapers, janitorial, pest control, printing and most other businesses with commercial or government invoices.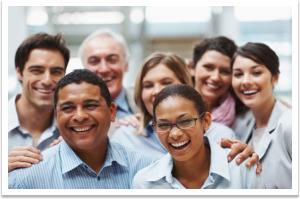 Whether you own a staffing company or a company that has payroll to meet, staffing factoring may be right for you.  Infusion Funding LLC combines receivables financing, factoring, staffing / payroll funding, payroll management, invoicing and more to provide excellent payroll financing solutions and back office solutions for companies of all sizes. Our payroll funding solutions can be as simple as selective invoice factoring or as involved as full back office services.

Many businesses, particularly staffing businesses, face the challenge of finding the capital to improve or increase the cash flow of the business, especially when in a growth cycle. We understand the pressures of increasing the cash flow in your business and have flexible programs geared to financing your current needs and growing with you as a business. Our payroll funding options grow with you and will not affect the ownership or equity of your business. The process is fast and simple. After reviewing your business needs, we help you decide which method of staffing factoring will work for you.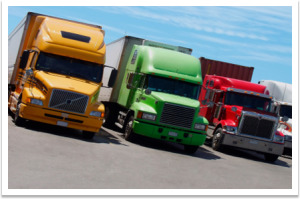 Truckers are the backbone of the American economy.  They deliver billions of dollars' worth of freight every year across the United States.  Unfortunately, freight distribution companies have stretched payment terms to 30, 60, and in some instances 90 days,  leaving trucking companies with a huge cash flow problem when it comes to fuel, repairs, and payroll. By factoring your invoices, you receive funding on your invoices as you issue them, not when the invoice gets paid.

We also offer special programs including: priority loads from our broker partner plus accommodations with return loads, back office processing and invoicing on all your factored accounts, payroll services available and no minimum on invoices. 90 day trial if you're not ready to commit.  Whether you have one truck or a fleet, we can help with the challenges you face in the trucking industry to help you run your business more efficiently.
You just received notificatio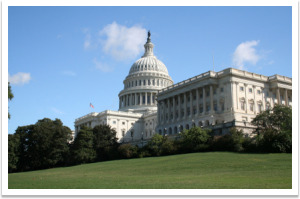 n from a government entity that you're the winning bidder on a contract and you begin to wonder how you will finance it. Whether you are providing a service, parts, or supplies you begin to question whether suppliers will work with you and give you the terms you need until you can get paid.  If there is payroll involved in the process, cash flow issues surrounding the completion of the contract can become an obstacle to the performance on the contract

Since government entities at all levels have always been attractive customers of small businesses, today's economic climate has tremendously increased the focus on government contracts. Government contracts can be large and cover a lengthy period of time therefore requiring substantial working capital for the life of the project.  Government contract factoring and in some cases purchase order funding can be the financing solutions that are the difference between businesses turning down or not pursuing contracts and fulfilling profitable opportunities, especially when traditional financing is not available. Infusion Funding LLC is experienced with government contract factoring at all levels and we have provided funding for companies sourcing products through companies providing services over a lengthy period of time.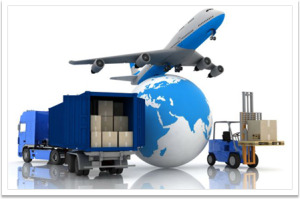 Suppliers constantly face the dilemma of paying their sources before they are paid by their customers. Many times lucrative opportunities are passed up simply because cash flow is squeezed. With factoring, these obstacles are eliminated since you get funds against your invoices when you issue them, not when your customers are ready to pay them. This not only increases your cash flow and working capital but also frees up valuable management time that you usually spend following up on payments.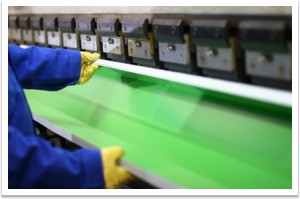 These are challenging times for the manufacturing and supply sector. Opportunities are becoming more competitive and margins are shrinking. Your customers are taking longer to pay their invoices.  We can help you improve your cash flow by providing advances of cash against the value of your outstanding invoices.  As you issue new invoices, we can release up to 90% of the value of that invoice within 24 hours.  The remaining funds are paid to you, less a small service fee, once we receive payment from your customer. This gives your business access to an ongoing supply of cash linked to your sales.  So as your business grows, so does the amount of funding available to you.  You can use this cash to put growth plans into action. This also saves you valuable management time which is better spent focusing on growing your business.