Factoring is the fastest, most flexible means for a business to finance growth. Advances are made to your business against outstanding invoices for completed work thereby improving your cash flow and working capital. By bringing more funds into your business you can cover current expenses and take on more and larger projects. As long as the invoices are to a creditworthy business or government agency, factoring is possible.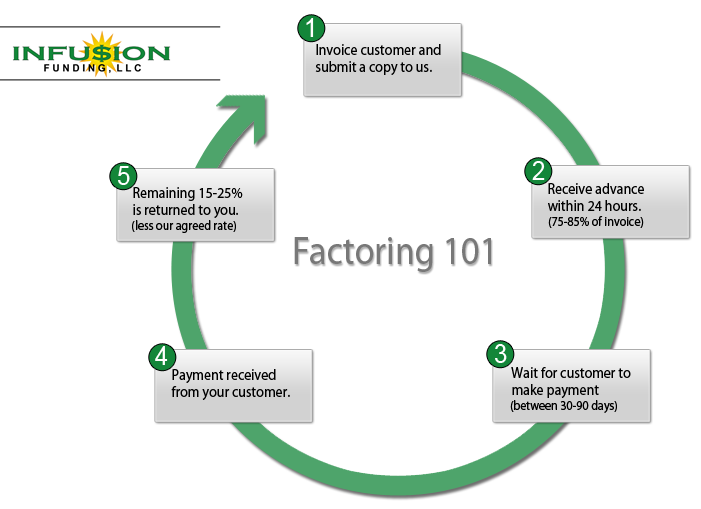 Our clients are typically growing and have the following needs:
Paying suppliers
Making employee payroll
Specific project or start up expenses
Paying other expenses like taxes

Monthly amounts to be factored can be as low as $5,000 and well into the millions. There are many ways to structure the financing – all invoices can be factored or you can selectively pick and choose when and which ones to factor. We work closely with our clients to determine their financing needs and give them the best possible solution at the lowest cost.


With our selective factoring solutions you pick which customers and which specific invoices to factor. You do not have to factor all customers or all invoices; there is no minimum dollar amount and no minimum time frame required for factoring.
This is an excellent choice giving maximum flexibility. It can best be used if you need funds for a short period of time, you're just getting started and aren't sure of funding needs, or you have periodic cash flow needs but not a continuing need. It can also if you simply don't want or need to factor all of your accounts.
With all-inclusive factoring all invoices to all of your eligible clients are factored for a contracted period of time. This will typically be for at least a year and will require set funding minimums. This is the best choice if you have predictable cash flow needs over a period of time, need maximum access to working capital, and don't mind factoring all of your invoices. We offer all-inclusive factoring solutions with rates as low as .5%/month.
With purchase order finance funding is used to pay a supplier before they will ship in order to fulfill a confirmed order to a creditworthy customer. This usually applies to distributors and other suppliers of finished goods. For orders to be eligible for purchase order funding they typically need to be at least $50,000 with a gross margin of at least 30%.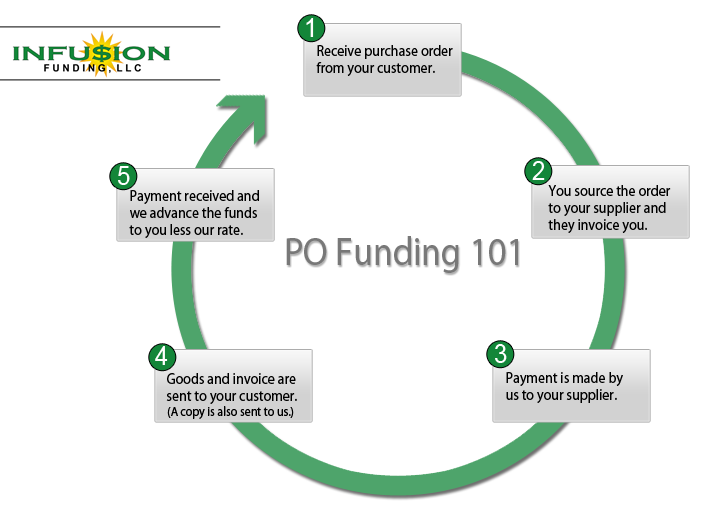 Our purchase order funding service makes your deals not only possible, but profitable. We can advance up to 100% of the confirmed purchase cost to your supplier by paying them directly and taking ownership of the goods. The result is that through our purchase order funding you are able to fulfill a major order that you would not otherwise have been able to using our funding to make substantial profit.